Schools and Government Greenhouse Purchases
Versatile, durable and affordable, our greenhouse kits are a perfect fit for schools and community organizations!

Plus, we offer a 5% education discount and specialty packages just for schools!
---




Our school sales staff will help you choose the right greenhouse and supplies for your school or group and can assist with placement and installation planning.

Call our school sales rep at: 866-448-8229 or email: sales@ghoinc.com

Our greenhouses are the perfect mix of quality and affordability. We know how important your budget is and will work with you to provide the most economical solution to get you and your students growing!

Our company has a history of working with schools and organizations and our priority is your satisfaction and a positive learning experience.

In order to help facilitate greenhouse purchases by Public Institutions (schools, universities, colleges, and other goverment agencies) EpicGreenhouses.com is now offering 30-day terms without any pre-approval of credit. All we need is a valid purchase order. Once a valid purchase order has been received, we will process and ship your item(s).

We are also more than happy to accept money orders, checks, and purchasing/procurement cards issued by Visa, Mastercard, Discover, or American Express. If you have any questions or concerns, please call us toll-free at 1-866-448-8229.
---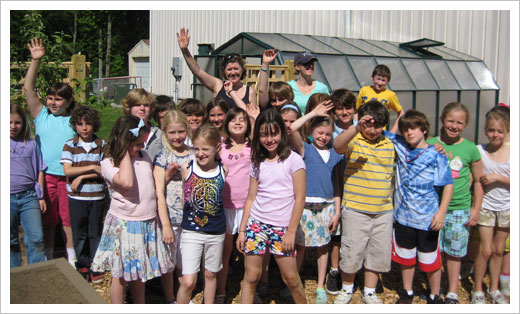 Our hobby greenhouses do not require contractors or crews – just gather student, parent and staff volunteers to assemble your new greenhouse!
QUESTIONS?

We're here to help you choose the right greenhouse for your school, church, home school group or community organization!
NEED A CUSTOM QUOTE?

Please feel free to call our sales department at 1-866-448-8229 or email us at: sales@ghoinc.com if you have any questions during your research or during the purchasing process. We'll try to make your school's greenhouse purchase as simple and quick as possible!
To request more informantion you can fill out our contact form to send us an email.
Call us or fax or mail your authorized purchase order.


Call:
1-866-448-8229

Fax:
208-898-9518
Mail:
EpicGreenhouses.com
Backyard Living Source, Inc.
9543 W Emerald St, Suite 101
Boise, ID 83704