Best Commercial Greenhouses
---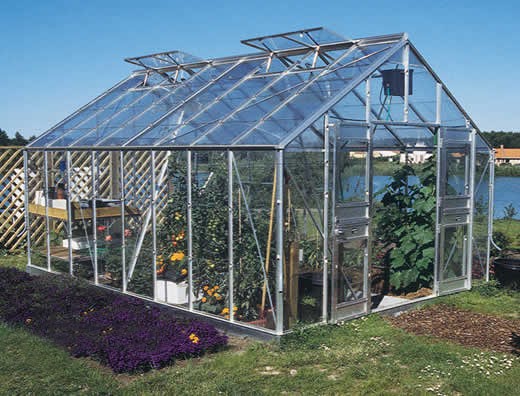 Juliana Gardener Greenhouse
The Juliana Gardener series are ideal for serious gardeners that need a greenhouse that can accommodate a very large quantity of flowers or crops. It makes an ideal outdoor learning environment for schools with plenty of room for hands-on activities. This series is also perfect for market farmers who require a particularly large growing area to start plants. The extra width of this series and wide door opening makes them accessible for wheelbarrows, small lawn tractors and wheelchairs. The size of the Gardener series allows you to partition off parts of the greenhouse to regulate the specific needs of your plants - even creating various micro-climates to accommodate different plants' needs, such as cacti or orchids. The Juliana Gardener is versatile enough to do it all!
---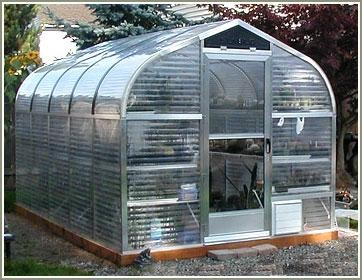 Sunglo Greenhouses
Sunglo Greenhouses are fully functional, all season structures with features that are appreciated by the professional gardener and the hobbyist alike. The greenhouses can support more than 2,250 lbs of snow in the winter and high winds in the spring and fall. In the warmer months, air is circulated through the greenhouse at least once per minute by the integrated thermostatically controlled exhaust fan and motorized intake shutter.
---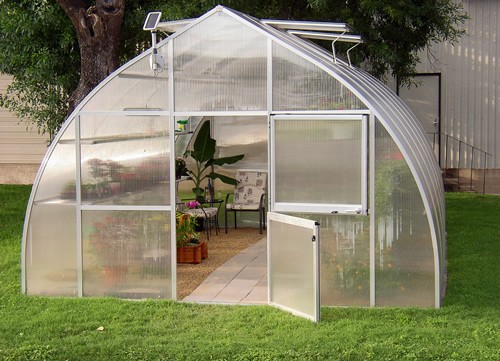 Riga XL Greenhouses
The Riga XL Professional is the largest of the Riga Greenhouses. The Riga Greenhouse is one of the sturdiest on the market, it has been tested against winds up to 100 miles per hour and has never been blown away (when properly anchored to the ground). No eaves aids in shedding snow loads. No other hobby greenhouse kit on the market comes standard with this kind of insulation. The heavy duty lockable Dutch door offers increased ventilation options while preventing the unwanted access of animals and pests.
---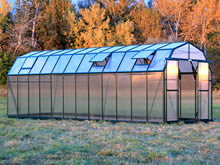 Grandio Elite Greenhouse
With sizes that range from 8x8 up to 8x24 or more, this beautiful barn-style greenhouse gives you a year-round growing space in an attractive, heavy duty aluminum frame and 10mm twin-wall panels. Engineered to perform in harshest environments with standard high-strength frame and additional roof truss and snow load supports. The Grandio Elite's rugged durability, makes it the most insulated of the greenhouses on the market and it's barn shape design with an 8' tall roof peak makes it both elegant and functional, and allows plenty of space.
---